Cambodian Dance
Celebration of the Gods
by Denise Heywood

Foreword by Princess Buppha Devi, daughter of King Sihanouk
______________

In Cambodia, classical dance is the quintessence of the country's identity. An art form that was religious in origin, its traditions date back more than a thousand years to the great Khmer empire. Dancers performed in the temples at Angkor and were the living embodiment of the celestial dancers carved on the temple walls.

A history of Cambodian dance, the relationship with the dance of Siam, the role of the French introducing the dancers to the West, the Reamker epic from which many of the dances are drawn, and the stories of the dancers who survived the dark period of the Pol Pot regime to revive classical dance today, are all related in this fascinating and beautiful book.

Book Information
Format
250 x 320 mm
Number of Pages
192 Pages
Illustrations
300 illustrations, most in colour
Binding
Hardback
Price
£19.95
ISBN
978 974 9863 40 4
Publication
Published 2009
Contents

Full history of Cambodian Dance
• Richly illustrated throughout
• Lavish costumes in full detail
• The stories behind the dances
• The role of the French introducing
the dances to the West, including
Rodin's drawings
• Plight of dancers during
Cambodia's recent history
• The revival of Cambodian Dance
• Stories of dancers who survived
the Pol Pot regime.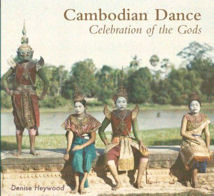 click for larger image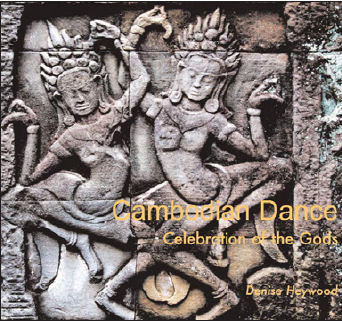 Availability:



River Books, 396 Maharaj Road, Tatien, Bangkok 10200
Tel: (66 2) 622-1900, 222-1290 Fax: (66 2) 225-3861
e-mail: riverps@ksc.th.com
www.riverbooksbk.com
River Books London, 3 Denbigh Road
London W11 2SJ
Tel: 020 7229 6765 Fax: 020 7792 0027
e-mail: sales@newcavendishbooks.co.uk
www.riverbooksbk.com

River Books are distributed in the UK and Europe by Thames & Hudson Ltd.
181A High Holborn, London WC1V 7QX
www.thamesandhudson.com

or contact Denise for further details